Join us at an exclusive location for the opening session of the new ADM year with Manager of the Year, Bart De Smet (CEO, Ageas).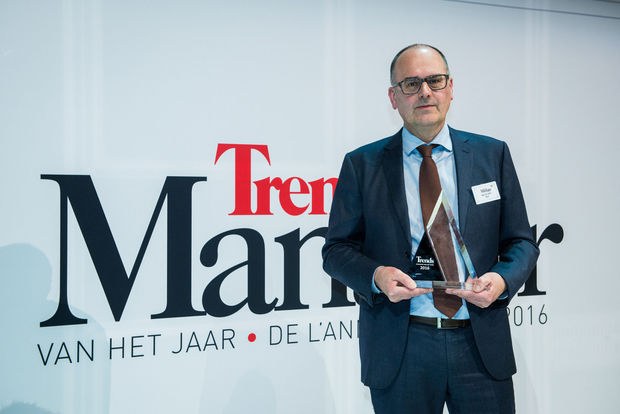 Bart De Smet gained the prestigious award 'Manager of the Year' 2016 thanks to the successful establishment of Ageas, an insurance company with a unique Brand Identity and solid financial basis. Today Ageas is a respected insurer with strong presence in Europe and Asia.
Bart De Smet was born in 1957 and is a Belgian national. He earned a degree in mathematical sciences from the Catholic University of Louvain (KULeuven), but also holds diplomas in Actuarial Sciences (KULeuven) and Managerial Sciences (KULeuven).
He began his career with Argenta in 1982 and has always been active in banking & insurance.
Bart De Smet moved to Fortis in 1998. In June 2009 he became CEO of Fortis, which was renamed Ageas following the AGM in April 2010. 
Ageas has insurance operations in 16 countries across Europe and Asia and counts 33,000 employees. It is market leader in Belgium and holds leading positions in the UK, Portugal, Turkey and Luxembourg.
In the UK, Ageas is also owner of several distributors of insurance products. In Asia Ageas has a strong position in China,  India, Malaysia, Thailand, the Philippines and Vietnam.
While Ageas recognises insurance as a local business, it also sees the value in knowledge transfer and sharing best practice.
So you most probably understand why we look forward to receiving Bart De Smet on the opening of ADM's Academic Year 2017-2018. 
18:45
Introduction by Jan De Schepper (Chairman ADM)
19:00
Interview with Manager of the year, Bart De Smet (Ageas)
Salons van Edel
Terbekehofdreef 13
2610 Wilrijk (Antwerpen)
Parking space is available at the eventsite or in the neighbouring street (Terbekehof, Wilrijk). 
Don't leave any valuables in your car!
Public transport
There are several options:
Take the train to Mechelen 

Take Bus 500 (direction "Antwerpen-Zuid) outside the trainstation
Exit at busstop "Wilrijk Terbekehofdreef" (+/- 1h10min)
Walk to Salons van Edel (+/-500m)

Take the train to Antwerpen-Berchem

Take bus 21 (direction "Aartselaar Aquafin") outside the trainstation
Exit at busstop "Wilrijk Edenplein" (+/- 25min)
Walk to Salons van Edel (+/- 1,1km)